Divorzio all'italiana [Divorce Italian Style] is a magnificent movie masterpiece by Pietro Germi. Starring the ever-dependable, suave and extremely enigmatic Marello Mastroianni, and an ensemble supporting case of Daniela Rocca, Stefani Sandrelli and Leopold Trieste, Divorce Italian Style tells the story of a man married to an unattractive, yet devoted wife, but who instead has fallen head over heels in love with his much younger (technically a minor) cousin, Angela (Stefani Sandrelli), and sadly there is nothing he can do about it. Why? Because back then, in Italy, in Sicily, the concept of divorce does not exist, the law does not allow it. So then, what does our poor Ferdinando Cefalù (Mastrioanni) do? Does he accept his fate for what it is? Does he give up on his true love? No, no, not at all, never. He does what any other devout, impoverished nobleman in Sicily does – he panders to his ego, and he gets his divorce: Italian style!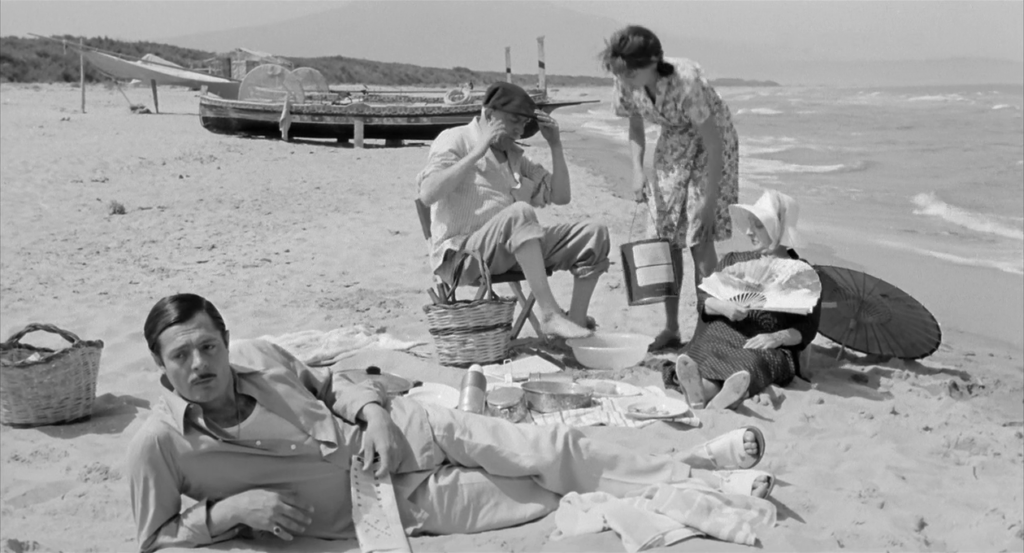 And thus, the comedy begins. If he can't divorce his wife, then the only option left to him was to kill her. However, plain cold-blooded murder wasn't an option either. So, his first task was to bring in a third person in the equation, someone his wife could fall for — and when he'd eventually find out about his wife's infidelity, he could then obviously do what was expected of every hot-headed Italian nobleman: shoot her dead (also her lover, perhaps).
With that the die was cast. Ferdinando pulls out all the stops to make his wife fall back in love with her old frame, a restorer, who he brings into his house. Now all that mattered was that one moment of indiscretion between old lovers and he could swing into action, kill them both, be proclaimed a hero by the people — who'd surely appreciate his misery — and then he could easily step in and marry his beautiful cousin once she came back from school.
To think of it, it's just not the main plot of the movie that's hilarious, the central theme of the entire story, but there are multiple little things that go along in the telling of this story that makes for hilarious viewing as well. For instance, one of the subplots that continue through the movie is Ferdinando's spinster sister trying to find lonely spots around the decrepit estate to cozy up to her lover, and every time a flaring Ferdinando appears in that exact spot at that exact predicament, the clandestine lovers immediately break from their embraces and try to fabricate a justification of sorts about their appearances — but Ferdinando is seldom interested in their stories, storming off, muttering his own despair. Each and every time it happens, one realises the true mastery of the script (by Ennio De Concini, Pietro Germi, Alfredo Gianetti and Agenore Incorcci), coupled with the brilliant performances of all the actors in the movie.
Does Ferdinando finally get his way? Is he successful in staging his own cuckold and murder? Does his poor wife, Rosalia (Daniela Rocca) pay the price for his own infidelity? Do the town people really end up enjoying La Dolce Vita, the passing setting behind the film's principal crux?
Like the 1940s over-enthusiastic voice would say over the radio: watch the movie to find out!
But yes, this is one movie that you have to see during your lifetime. Because it doesn't get better than this, this movie belongs to an elite list of fantastic comedies made around the world — and it is sheer bliss to watch. Not for a moment do you feel your interest flagging, do you feel matters get tedious, everything just flows freely, taking you along for an absolutely hilarious, yet murderous ride. Just not the main storyline, every little subplot is hilarious in its own right and this makes the movie a viewer's delight.
Watch the movie for the screenplay, for the actors, the scenic locations, the trite comedy, the lights, the darkness, the everything — it seldom gets better than this.
Enjoy!